May 18, 2020 02:50 PM Central
Amanda Filla
When we look at the grocery store, premade bars and snacks can be expensive and loaded with things that we might not really want in our home.
Energy bites are a favorite, quick snack(sometimes even a quick meal on the go) in our home.
The nice part about them is that this is a base recipe meaning that you can add in your favorite protein powder or swap out chocolate chips for nuts or raisins or even a healthy candy-coated chocolate :)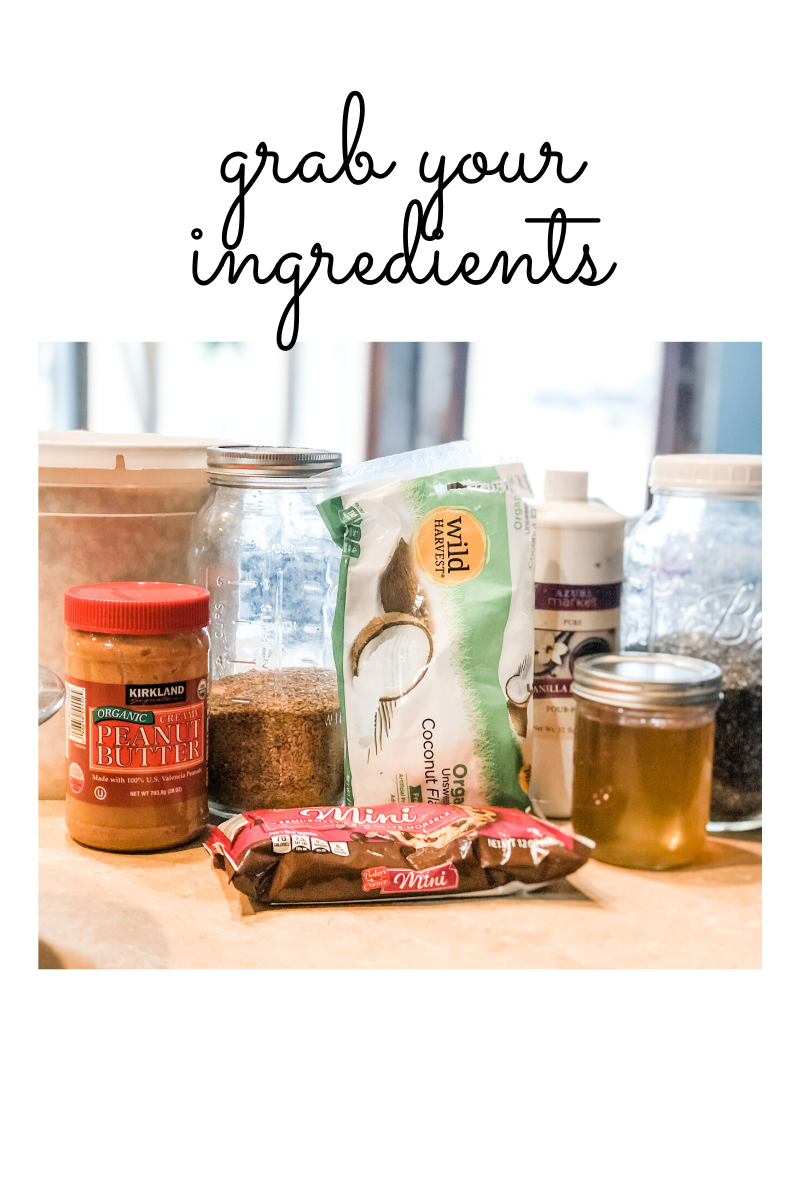 * 1 cup organic rolled oats
* 2/3 cup organic shredded coconut flakes(unsweetened because the sweetened is loaded with things we don't want or need)
* 1/2 cup creamy nut butter(we prefer peanut butter)
* 1/2 cup ground flaxseed(healthy fiber or add in some protein powder)
* 1/2 cup mini chocolate chips(this can be left out or you can change it for something fun10
* 1/3 cup honey(raw is what we use)
* 1 Tbsp chia seeds(optional but so good that I think you should add it :) )
Go ahead and add all of these ingredients to a bowl and mix well!
We tend to make a 3x-4x a normal batch but we are feeding a small army plus they keep well in the freezer.
Once they are mixed well, you can roll or scoop them into 1 inch balls.
Place them on a cookie sheet(I line mine with parchment paper for easy clean up) and freeze them for 3-4 hours.
Then store in a ziplock baggie in the refrigerator or freezer for up to 6 months.
Okay, I literally laughed out loud because I am lucky if they last a week here!!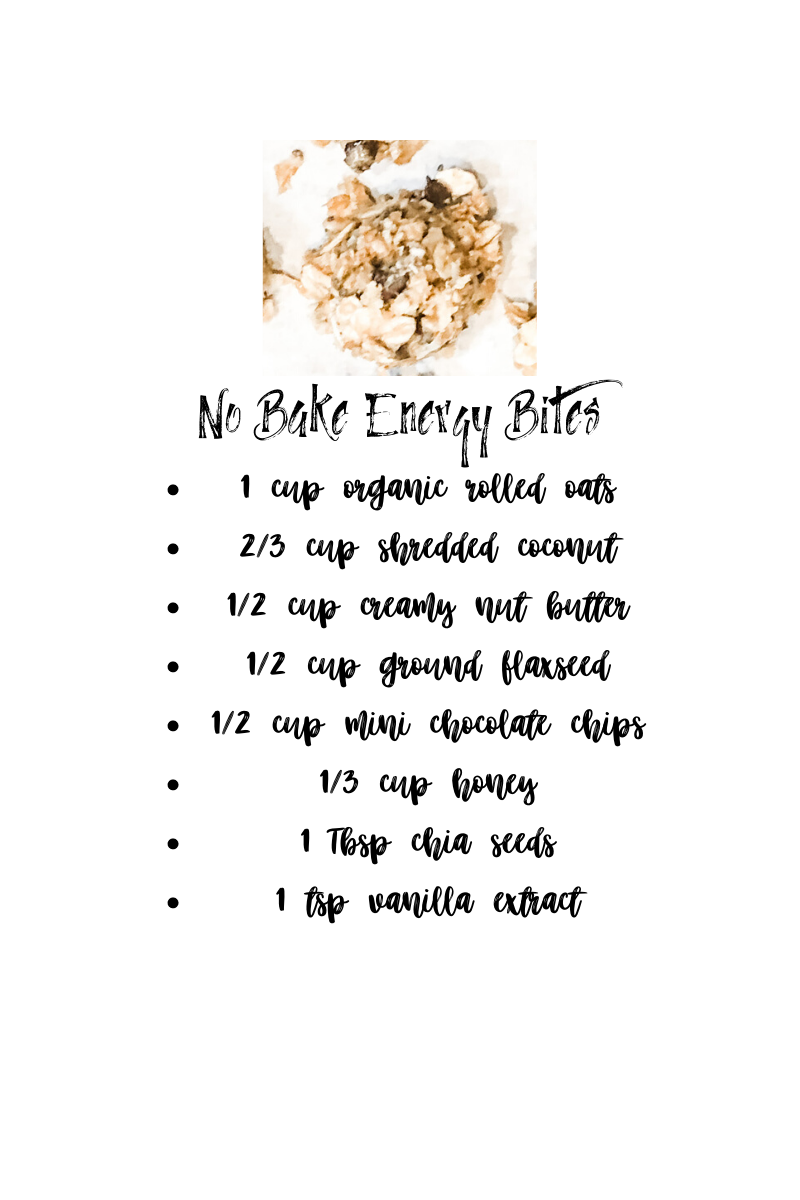 So there you have it a healthy and super easy recipe everyone in your house will love!
Some fun additions that we like to add are essential oils like cinnamon bark, clove, nutmeg & ginger.
For all my visual learners, check out the video below(p.s. these are amazing for labor)
Please share ways that you make energy bites! I am always looking for new ideas!!